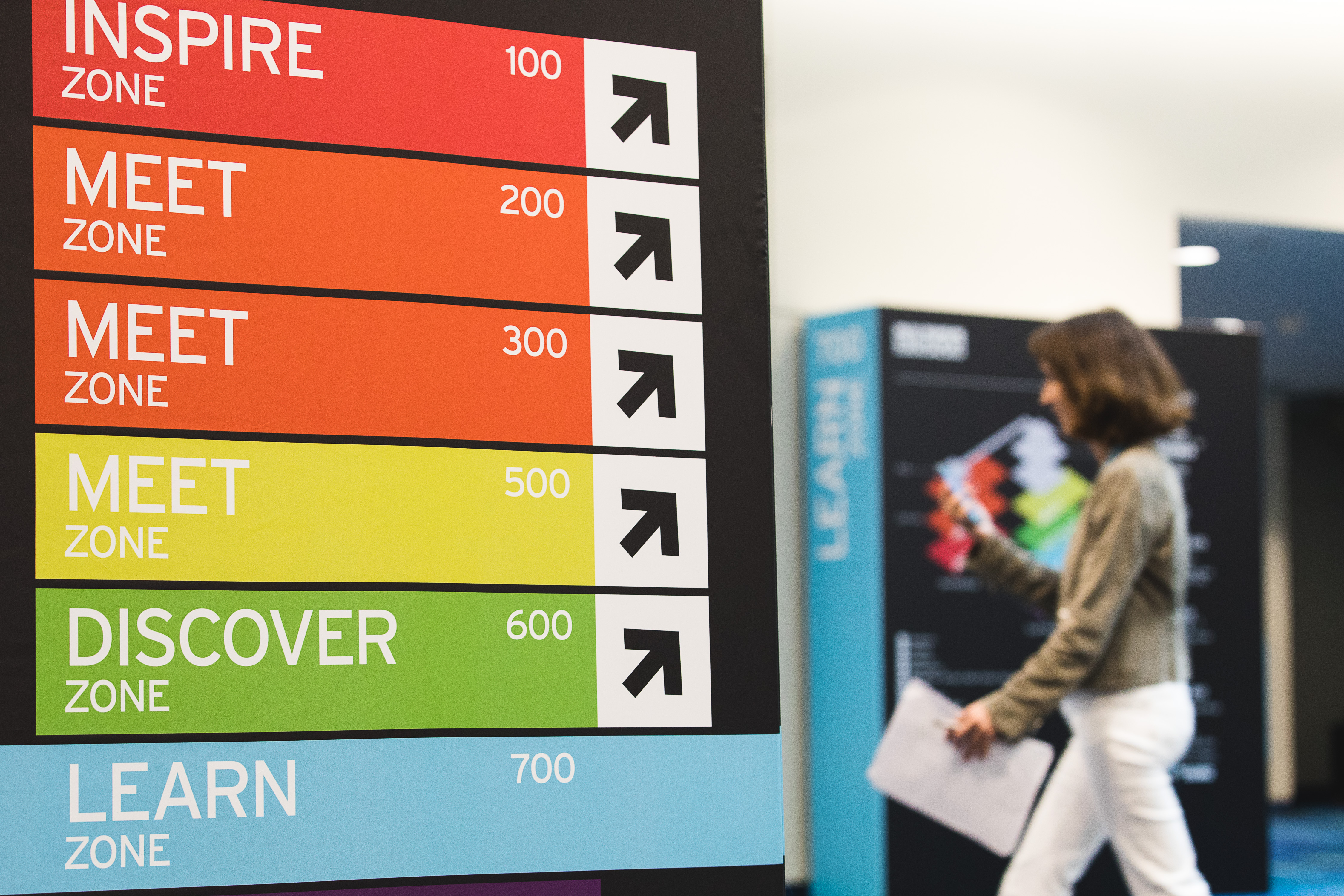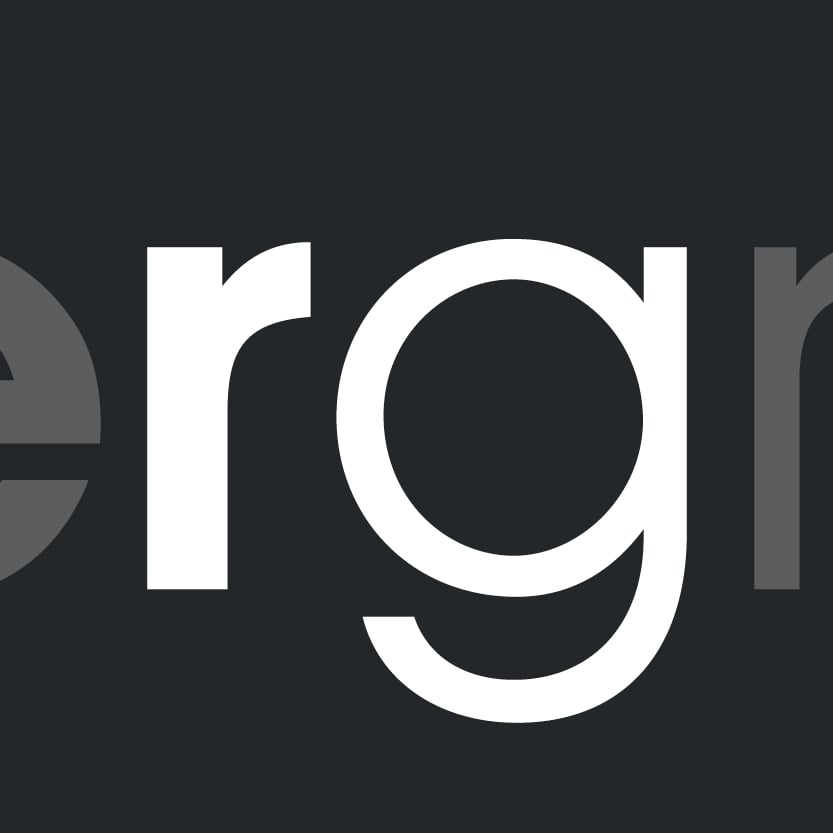 When it comes to your event strategy, there's so much to think about that often, the seemingly smallest or most obvious things are overlooked. Like wayfinding.
You've created an immersive experience, your pre-event comms were pitch perfect, and now it's the big day. But what if people can't find the stand they're looking for, or the experience of getting there is miserable?
Wayfinding is about much more than simply finding your way. It's like walking into a restaurant - it may have three Michelin stars but if your greeter is unfriendly, and you have to step over obstacles and squeeze through unpleasant spaces to get to your table, the experience is irrevocably tainted.
Finding stands and other event features should be a smooth, easy and inclusive process. It's a vital part of a visitor's event experience. Here's how to get it right…
The psychology of wayfinding: art or science?
Wayfinding begins with your pre-event communications. By giving your attendees prior information about what they can expect to find at your event, and a sense of its size and scope, you start to create a sense of the location and space before they even set foot in it. And this communication needs to go both ways.
If you can find out what your visitors are particularly interested in seeing, you know what you need to tell them, how to communicate the information they need, and where to place it.
It's important to remember that people perceive and interact with spaces in different ways. Some pre-plan, others don't, some are naturally good at navigation, some are happy to ask for help and others are not. With so much to see and do, events can be overwhelming, so you also need to take into consideration the fact that people may be distracted.
However people behave, one thing which remains constant is that wayfinding requires thought and decision-making on the part of your attendees: it's an active process. This is why you need to consider everyone's individual needs and behaviours.
A good wayfinding designer will consider both the state of mind and surrounding context of the individuals at particular times during the event. Are they short on time? Are they tired or stressed? What if they have impairments or disabilities? The more factors you take into consideration, the more likely you are to develop a wayfinding system which serves the needs of all your attendees.
Simplicity
At its best, wayfinding should be simple and clear. Information overload will either confuse or irritate people, so keep it clear and concise.
People need to know where they are within the space, have a mental image of where they're going to, and be able to locate landmarks and features to help them navigate their way there. Anything more than this is extraneous and likely to lead to the opposite of the desired effect.
How you communicate or display wayfinding information is up to you. You can choose to use digital aids, get creative with graffiti and art features, use human wayfinders or even incorporate wayfinding into your furnishings - but you should always aim to keep the content clear and unambiguous.
Inclusive design
One of the most crucial aspects of wayfinding is inclusivity. Have you thought about disabled access? What about how people with sight or sound disabilities experience and navigate the space? If someone can't read signs or digital information, how will they find their way around?
One way to ensure people receive the information and assistance they need is by having wayfinding ambassadors at your event. Make sure they stand out so people know they can ask them for help, and equally make sure that they're on the lookout for anyone who might need assistance.
Zoning
An effective way to delineate different parts of your event is by using zoning. Using colours or themes to divide your space into sections can be a simple and clear way to facilitate a positive wayfinding experience.
However, if you use colours or themes, have you communicated this code to your attendees? Don't assume they will work it out - it's crucial they know how each symbol correlates to the space.
Provide information at natural pause points
Where you position your wayfinding information is as important as the information itself. The London Underground is a good example of how wayfinding signs can be perfectly placed for optimal effect.
The junctions in between platforms, the bottoms of escalators, and the ends of tunnels are often where signs tell travellers which way to go for their chosen route. This is because most people expect to see wayfinding information at these natural pause points.
So think about where the event space's natural pause points are - are there communal areas such as networking hubs or lounging spots? Are there obvious junctions? These types of spaces are ideal for positioning wayfinding information, giving people the opportunity to read and process information.
Stay connected
One of the most crucial aspects of wayfinding is that it's a cohesive part of your event - not an add-on. This means your communications strategy needs to include wayfinding. What do people need to know in order to navigate your event with ease? What methods are you going to use to communicate with them?
For example, if a smart badge starts flashing to let an attendee know it's time for a seminar but they have not been told what the flashing means, how will it help them? The more information you can share with your attendees in advance of the event about how it will be organised, the better they can plan and prepare (for those who want to). Not only does this make the day more enjoyable and manageable, it also makes it better value - instead of wasting time working things out on the day, people can do and see more.
You should ideally include wayfinding information on your website as well as in email communications, your event app, and your visitors guide. By making your information available in a number of different places, you reduce the chances of people missing it.
Good wayfinding demands as much attention as all other aspects of your event. As well as deciding the best way to direct all the different people attending, you need to think about what attendees need to know in advance.
When people feel well oriented, they feel calm, happy and reassured — and there's no better way to start your event.
Subscribe and stay up to date
No spam, we promise! You will only
receive essential emails.