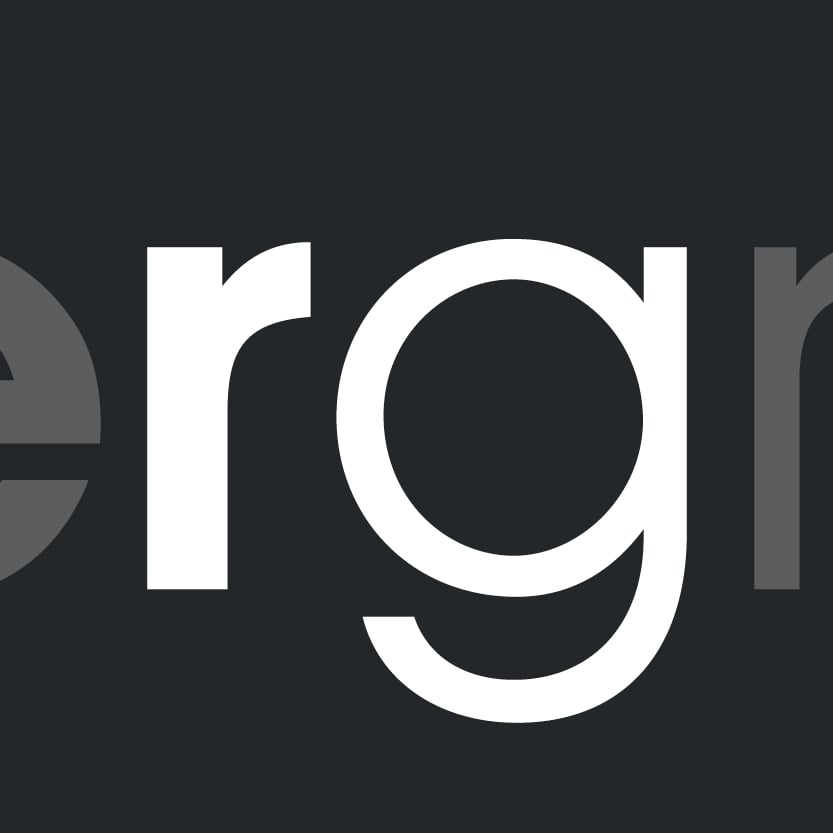 Is your tech exhibition stand getting you the attention you want? Three of the world's largest tech events - Mobile World Congress, CES and GITEX - boasted a staggering 11,000 exhibitors combined in 2018.
In a marketplace this crowded, standing out is a challenge. How can you persuade the swathes of attendees that your stand is more worthy of a visit than the hundreds - or thousands - of others in the same exhibition hall? Your tech might be groundbreaking and your new product sleek and sexy, but so is everyone else's. If everyone's shouting, how do you make yourself heard?
The good news is that you don't have to have prototype flying cars or AI-enabled household appliances on display to capture visitors' attention. Our advice would be to think less about the technology, and more about the overall stand experience, with this 10-point checklist.
1. Set your goals
What are you aiming to achieve at your next tech event? Are you looking for leads, for sales, to increase brand awareness, to launch a new product? Grabbing someone's attention is one thing, and having great conversations fantastic, but what then? Goals help everyone manning the stand focus, understanding that a cheery 'hello' is just the start. We want to organise meetings, collect data, raise our profile - whatever it might be.
By setting clear objectives for your event attendance, you'll give yourself a solid foundation on which to base your stand design, you'll have a clear 'north star' to guide your staff, and you'll have a measurement of success to establish whether exhibiting is value for money or not.
2. Understand your audience
You will have designed your product with an audience in mind; you need to do the same with your exhibition stand. Technophiles come in all shapes in sizes, so the more you know about your audience, the better.
This advice goes for product design as much as it does exhibition stand design, but it's important to keep your core audience in mind when planning. If attendees see something they connect with amid a sea of meaningless vanilla, they will make a beeline for your stand. And it's this connection that only comes from having an in-depth understanding of the people you're trying to reach.
3. Think about your story
You may have created the most beautiful stand in the world. You may have comprehensively trained staff and some unbeatable show offers, but all of that is irrelevant if you can't take visitors from curiosity to conversion.
What is the story you want to tell, and the message that will get you there? Where will your stand design take your visitors? It's one thing to make a stand look great - it's another to ensure that its look and feel are completely aligned with your brand, and that it conveys the message it needs to.
4. Choose your materials carefully
While MDF may be your most affordable choice for a stand build, does it align with the high-tech image you want to evoke? Sheet glass might look amazing, but can you afford both the build and the transportation costs?
Angular, metallic design might be the right image for a forward-thinking tech company - but if you're looking to encourage networking, can it create a comfortable enough environment for your visitors?
Choosing your materials isn't just about budget: it's about finding the right fit for your brand, your goals, the location, the type of exhibition and more.
5. Let there be light
Industry research reveals that lighting can increase awareness of your stand by between 30 and 50% - and it doesn't need to cost a fortune either. Think about what you want stand visitors to see first: is it your product showcase, your brand name, your marketing message? Whatever the answer, highlighting it with directional lighting will increase its impact.
Similarly, different types of lighting can help to convey the type of brand you are and what your stand is all about. Cool and bright lights will give your stand a modern and clinical sheen, while warm, dim lighting will suggest a more private atmosphere - great if you're including a separate networking space. Speaking of which...
6. Focus on networking
According to the Demand Generation Survey, events were the most successful tactic for businesses in generating qualified leads for the top of the funnel in 2017. Whether you're business or consumer-facing, getting people to take a step towards a purchase is likely a key goal. To do that, you want to keep people on your stand for as long as possible.
For business-to-business, some prefer the formality of pre-arranged meetings in private, enclosed spaces; others will favour a more relaxed area where they can kick back with a drink and enjoy a casual, ad hoc chat with like-minded people.
For consumer products and services, giving them a reason above playing with your tech can encourage a deeper connection with the brand.
Our stand design for CLS catered to both groups: bar and lounge areas sitting alongside a formal meeting space, all blending their corporate blue with the warmth of natural wood for a comfortable feel.
7. Activate the senses
The aesthetics of a stand are vital - it needs to have visual appeal to attract visitors. But can you plan your exhibition stand design so that it appeals to multiple senses at once to really make an impact?
A truly memorable event stand should appeal to multiple senses: research has shown that "memories relating to an event are scattered across the brain's sensory centres". So, as well as the visual, think about sound (as Porsche did), about the textures of your stand materials, about relevant smells that could be pumped out to entice visitors over, about the types of refreshments you offer to your guests. Activate all five senses, and your presence at your next tech event will undoubtedly be remembered.
8. Go BIG
Sometimes, size DOES matter. At an exhibition, you'll be constrained by the physical dimensions of the stand space you've paid for...but if you can't build outwards, think about building upwards.
By standing head and shoulders (and then some) above the competition, you'll come across as big and bold, and make an instant impact. It's what we did for Daiichi Sankyo at the ESC Congress in 2016: our dominating bright pink cube won a bronze trophy for 'Best Exhibition Display, Stand or Feature' at the International Business Awards that year.
9. Think tech LAST
Tech isn't everything. A strange thing to say when talking about exhibiting at tech events, perhaps, but just because you have a tech product to exhibit, that doesn't mean it needs to be the sole focus of your stand.
Instead, focus on presenting your offering and telling your story in a fun, creative and interactive way: one that draws people in, starts conversations and creates a buzz - both in person and in social media and the press. Whether it's scavenger hunts, DIY cocktail bars or hiring actors to create your own little piece of theatre, turning your stand experience from a passive to an active one can create a real buzz.
10. Choose the right people
The right design for your tech exhibition stand is a great starting point - but what will really make or break your success on the day is your choice of people.
Whether staffed by your own employees or agency recruits, your stand staff need to draw visitors in and move them through the journey, sell to visitors without the hard sell, deal with any potential negativity and walk and talk your brand values. Whichever route you choose to go down, it's vital that you invest as much time as is needed in training, role-playing and rehearsal to maximise your event performance.
Standing out in a sea of thousands of other tech exhibitors isn't an easy task - especially in a market where it can be hard to differentiate without a prototype of some wacky new next-generation invention. If you can't differentiate, focus instead on being distinctive: by thinking beyond the tech itself and focusing on the elements that can show your brand in a positive, distinctive light, you'll be remembered for all the right reasons.
To find out how Rapiergroup has helped brands across the pharmaceutical, financial, automotive and other sectors to stamp their personalities on their events presence, take a look at our case studies.
Subscribe and stay up to date
No spam, we promise! You will only
receive essential emails.