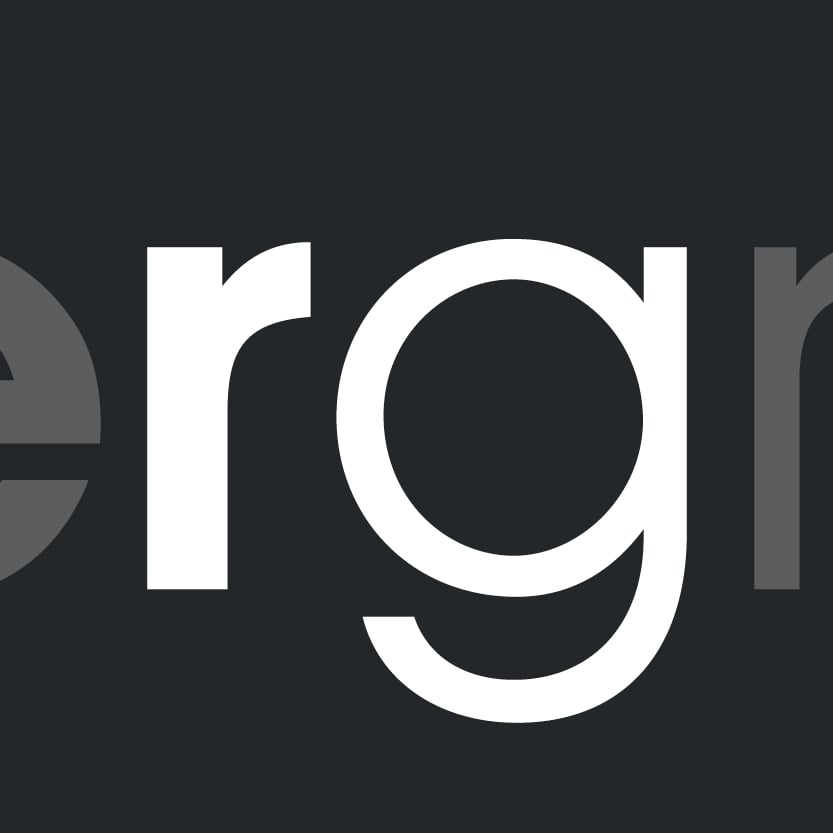 One of the challenges of getting started with virtual events is that they can feel a bit intangible.
Everyone knows what a physical event looks like. Most of us have been to a conference or a networking event or training. And if we haven't, we've almost certainly seen pictures or watched videos.
But surprisingly few people have attended a virtual event - and fewer people still have hosted one!
In this post, we're going to guide you through the different types of virtual event that are available to you. If you want more advice or information on anything mentioned below, check out our Virtual Events Masterclass or get in touch with our team.
Virtual conference
This is what most people imagine when they hear 'virtual event'.
Virtual conferences are large, multi-speaker events that mimic the physical event experience in that they have multiple areas designed for different purposes, a range of on-demand content available and social spaces for people to hang out.
This is the most ambitious kind of virtual event and they have the scope to be the most creative and impactful. But there are risks here as well.
You need to design the experience with your user in mind and focus on helping them achieve their goals. Otherwise you might end up creating something that feels novel or original to you but doesn't deliver much by way of value for your users.
You also need to think carefully about the user experience and navigation, in much the same way that you would if you were designing a digital product or a website. User experience design is a deep and complex field and if you don't take the time to understand it, you might end up with an experience which is frustrating or confusing for the user.
Finally, if you do create social spaces, make sure those spaces have a clear purpose and give people a reason to participate. People need to be given more of a reason to commit to the experience than they would in the real world.
Example of a virtual conference: Adobe Summit.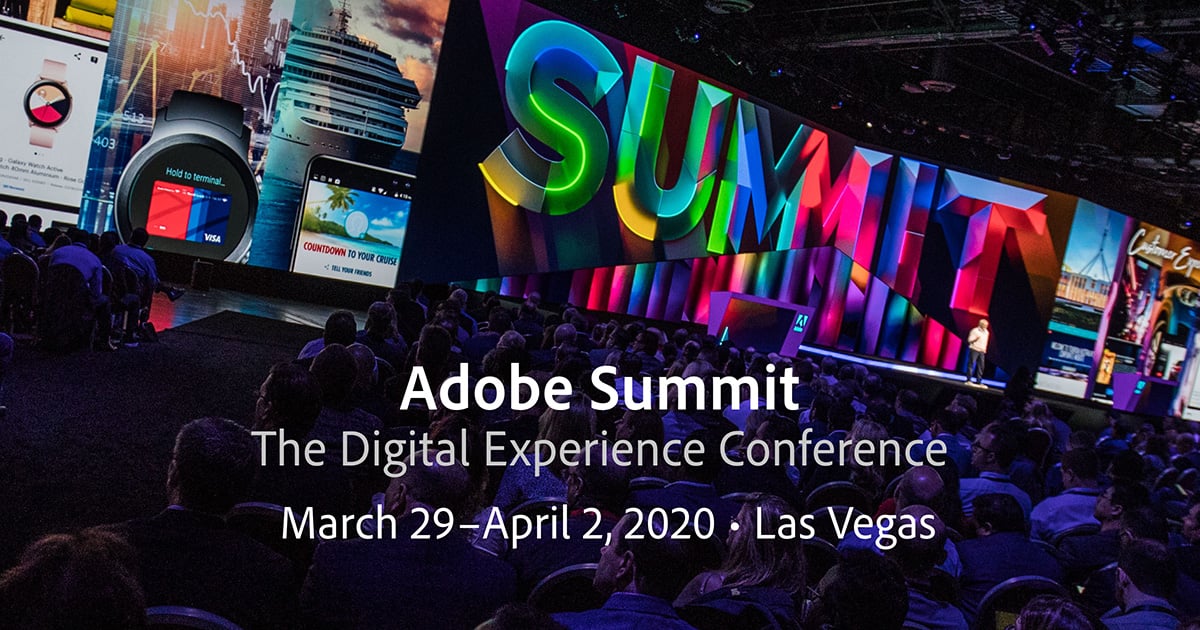 Hybrid event
This is when a physical event has a digital counterpart. We think that it's likely that this will become the default events model in the future, because it gives events organisers a way to retain the physical experience while at the same time reaching a larger global audience.
Practically speaking, the way this usually works is for key parts of the real-world event to be livestreamed. Content is also recorded and made available on-demand.
This model is great for organisers because it increases the potential audience for your event. The costs and logistics of travel and accommodation can make physical attendance impossible for a lot of people. But digital attendance has a much lower barrier to entry.
However, you need to be careful to make sure that your revenue model isn't self-defeating. Digital attendance will usually be cheaper, but you still need to give most people a good reason to attend the real thing, otherwise your event will be empty.
Organisers that can strike the balance between physical and virtual will get the best of both worlds. A rich and immersive physical experience at a premium price point, with a more accessible virtual experience that is more sustainable and easier to access.
Example of a hybrid event: Inbound by Hubspot. The event will be all virtual in 2020 with an aim to be hybrid from 2021 and beyond.
Internal training or conference
Most companies will have an 'annual conference' of some kind, even if it's just a day out. But some large businesses plough a huge amount of money and effort into internal events, including well-known guest speakers, keynotes and parties in the evening.
This year, for obvious reasons, a lot of companies are hosting their internal events online. But these internal hybrid events can still deliver an inspiring and energising experience for employees.
A virtual event is likely to be more cost-effective and flexible than a large physical alternative, but you still need to work hard to create the feeling of coming together to celebrate your shared achievements. Ultimately, the purpose of internal events, whether they're online or offline, is to make us feel like we're part of something.
Livestreamed keynotes or panel discussions
Think of this as a scaled-down version of a conference, when instead of having multiple speakers and keynotes you have just one thing happening. People attend because they want to see that person, or those people, doing something in a live streamed environment.
If you pick a speaker or create a moment that people really want to see, you can generate a massive audience through this kind of activity. Livestreamers on platforms like Twitch or YouTube can be watched by over a million people in real-time. But if you don't take what your audience wants into account, you could end up with next to no one. It's all about knowing your audience.
It's also important to build anticipation in advance. This includes promoting the event on your channels and also those of the people who will be appearing.
The key here is encouraging user participation. Getting the opportunity to talk to experts and ask questions is much more interesting than watching them talk among themselves. Ultimately, the reason people tune into a livestream as opposed to watch it on demand is because they want to feel like they're part of the moment.
Example of a live streamed keynote: TED Live.
Virtual congress / exhibition
A virtual congress or exhibition offers visitors a variety of materials to explore at their leisure and will often be part of a bigger event. These materials can take many forms and include 'posters' - research papers - that highlight interesting data and other relevant information, through to virtual 'booths' that allow delegates to explore exhibitors' products or services.
In addition to providing material for delegates to explore, a virtual exhibition can provide delegates with the opportunity to exhibit their own work. Hosting content created by delegates serves to personnalise the event experience, and encourages a valuable chance to collaborate and interact
An online exhibition might expand on information presented at, or generate interest in, a physical exhibition. It also serves to create a durable online record of a physical event.
Examples of online exhibitions abound in the arts and culture sector and have been used to great effect since social distancing measures were put into place, but they can also offer an effective way to target specialist interest groups in a more commercial setting.
Another plus point for virtual exhibitions is how the platform offers the potential for real data on user behaviour that is far more accurate than what the physical world offers. This provides new and highly valuable ways to learn from the audience.
The virtual exhibition is one area where a literal translation from the physical event should be considered with extreme caution. You need to know your audience. An audience of young gamers is probably more likely to see the value in building an avatar of themselves and exploring a virtual exhibition hall than a 'time poor' health care professional or banker.

The success of any virtual event depends on making the experience as relevant, immersive and tangible as possible. This calls for a creative approach and a genuine understanding of your audience. Fun ideas that look good on paper should not be seized at the expense of a relevant and accessible delegate experience that can add value/ROI to exhibitors. On the other hand, you need to look beyond translating a physical experience into a virtual one. Consider the difference between the real world shopping experience and the online one; nobody actually wants to take a virtual escalator, or walk down virtual aisles.
Whether you are hosting a virtual conference, panel discussion or exhibition, the same basic principles apply:
Know your audience and design an experience that they will get genuine value from

Invite participation and encourage users to become part of the experience

Design something that is easy and intuitive for users to navigate and use
For more information on running best-in-class virtual events, check out our Virtual Events Masterclass.
The 'unbundling' of the events model
Exhibitors at real world events consider an event a success if they can launch a new product or create memorable brand experience.
These are the basics we need to return to. Exhibitors should ask themselves:
What are our goals?

Who were trying to reach?

What are their priorities?

How can we meet those needs digitally?

How will we measure success?
Events organisers know that people attend events to either learn something, meet someone or sell something. Often, they want to combine all three.
Their priorities may shift depending on the sector. Science and technology usually focus on learning, finance on meeting and buying and so on.
This contextual understanding is key for creating high-value virtual experiences. But event planners should also beware the long-term threat of 'unbundling' their events.
The unbundling of products or services is a common trope in the startup world. Newspapers used to provide not only news but also classified ads, matchmaking services and advertising. In the last 20 years, those services have been unbundled by Ebay, Tinder, social media and online advertising platforms.
This process poses a real threat for events organisers. How is a series of seminars different from a YouTube playlist? How is virtual networking different from a Zoom call or prospecting on LinkedIn?
When you unbundle the content and the networking elements of an event, what's left?
Real world events have been resilient to disruption because of this 'bundling' of marketing, networking and learning. This is no longer the case.
The smorgasbord of tech choices available can give us any solution we need for virtual events. But asking the right questions and remembering why we're exhibiting will help us to create better and more meaningful experiences.
Compare the experience of arriving at a virtual event with a real world event. The long flight, the hotel check-in, the rushed breakfasts - all of that is gone.
In its place is a stumble downstairs, a few hours of 'TV parenting' and sitting in the same chair you work in everyday.
A lot of people are celebrating the time and money saved, not to mention the environmental benefits. But the ritual of arriving serves to dislocate us from the day-to-day and primes us for a new experience. It's exciting!
The urge to leave an in-person event to answer an email is tempered by the feeling that to do so would render the cost and the travel pointless. The same cannot be said for someone who clicks on a link and arrives.
The distracted attendee is arguably the greatest hurdle for virtual events to overcome. How to overcome this is a creative challenge for organisers and exhibitors alike.
How can we make virtual events that earn the full attention of attendees?
What rituals can we create to help prime our audience and ensure they get the most from their investment?
How can we adopt the techniques of behavioural economics - so mercilessly exploited by social media platforms - to help our attendees make the most of their time with us?
Netflix co-founder Reed Hastings is quoted as saying that their main competitor is "sleep" - and that they are winning.
The main competitor for a virtual event is life. The screaming kids, the pressing deadline, the half-built shed. What is our autoplay feature going to look like?
Much of the events business model is built around the coffee break. As seminars end, dazed attendees with 15 mins to spare venture out, KeepCup in hand, to explore the exhibition hall.
Stands are designed to catch their eye and invite people in for a closer look. Live demonstrations and discussion give people another reason to engage.
What happens to all of this activity when there is no exhibition hall and no coffee break?
In the race to go virtual, many events have attempted to recreate the exhibition hall experience online. These attempts have had mixed results. Attendees have little incentive to explore and exhibitors have been left short changed.
While there are technologies available that encourage exploration, the question still remains: beyond novelty value, why would attendees explore a virtual event? Or do we need to find new ways of directing their attention?
Virtual Events Masterclass
If you're wondering how to overcome some of the challenges raised in this guide, check out our Virtual Events Masterclass. You'll find out how to:
Have total confidence that your virtual event will run without a hitch

Avoid common mistakes that first-timers make

Create a seamless user experience for all attendees

See what a best-in-class virtual event looks like
Subscribe and stay up to date
No spam, we promise! You will only
receive essential emails.