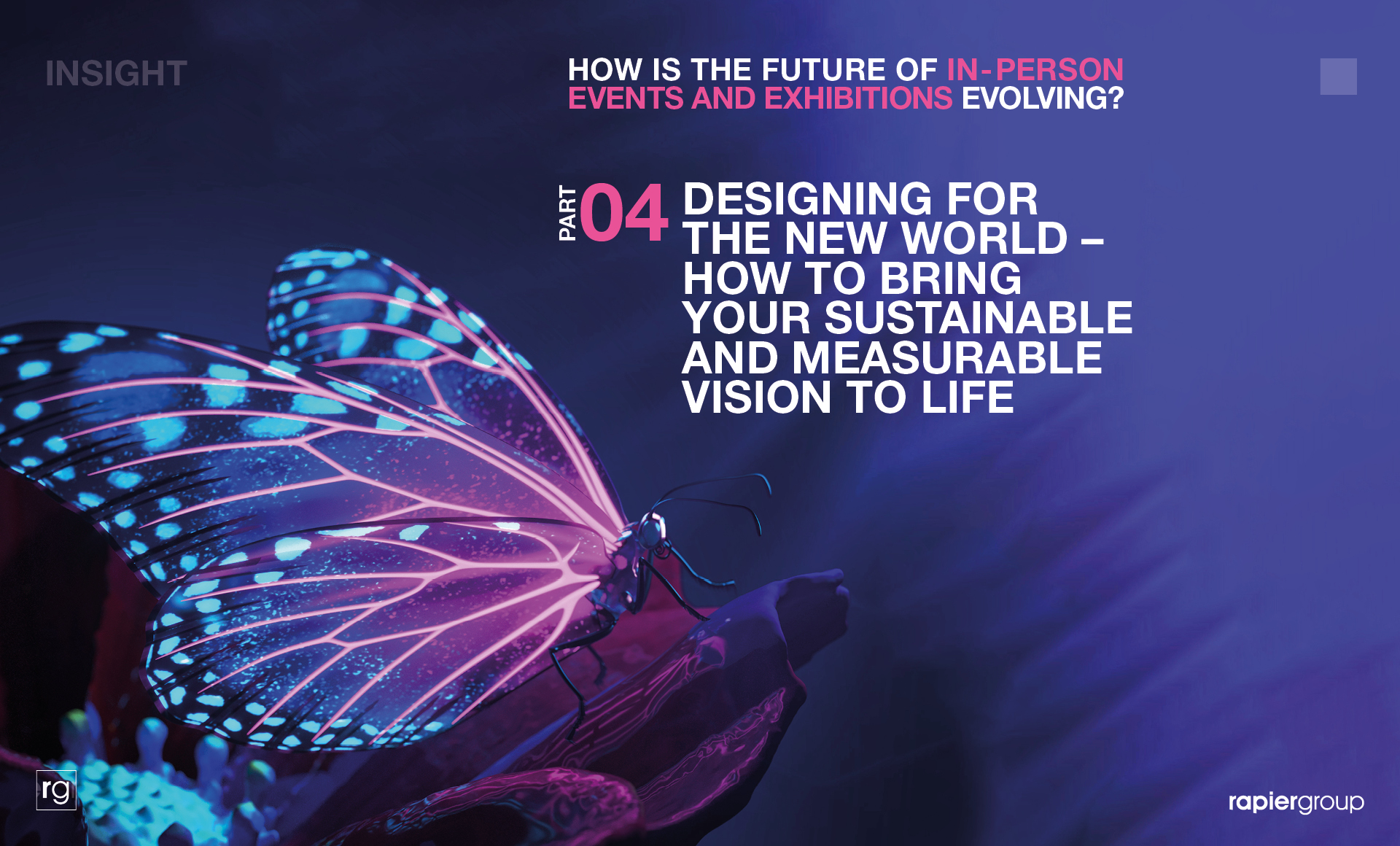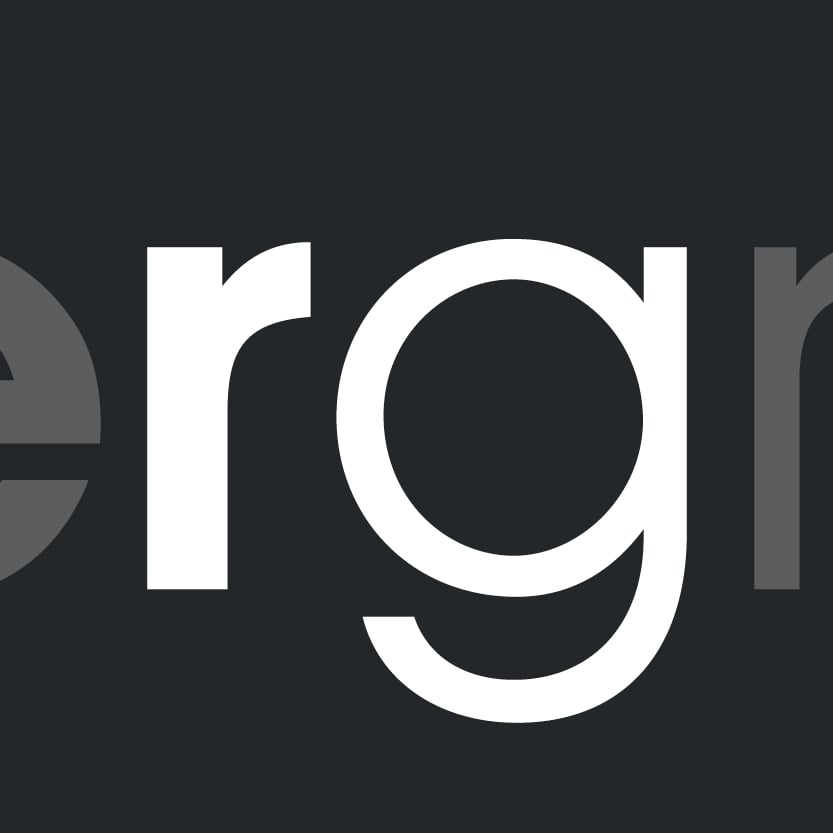 This blog post is the final part a four part series - you can download the whole guide here
We have talked a lot about goals, targets, measurement, and sustainability so far. It's really important stuff, and means you can initiate the process of creating your in-person presence based on a solid understanding of why you are there and what you expect to get out of it.
You have a strategy.
Having a strategy means you have all the foundations of a perfect brief. Something that most people find incredibly difficult to do. With that information, you have something that will give clear direction to your agency or designer. It also gives you something concrete against which to judge any concepts that are developed. You can question whether the concepts will perform as your strategy needs them to, and that will make knowing whether they are right so much easier.
Now you can start imagining what will happen and how it could happen, and you can confidently judge creativity, or be a part of it if you choose. Now comes the really exciting bit!
Here are some thoughts we would like to share, that may help…
Brand awareness versus product sales
A lot of exhibits focus on showcasing and promoting products. Lots of branding, key messages, etc.

But we know that most sales are not made on the exhibition floor.
If that is the case for you, perhaps offering a brand experience will be more suitable for your customers? Can you create a space that invites people in to explore, giving people the opportunity to connect with you and your brand on their terms? Can you relinquish control and hand it over to your customers? Would they appreciate the change? Would they enjoy it? Would they recommend it? Would an opportunity for them to discuss their needs, have them understood, and then be helped entirely on their own terms be welcomed? We believe that most people appreciate this approach. It is how brand ambassadors are created, and they are a powerful force for good.
The human touch
With so many digital channels involved in a sales and marketing strategy, let's not forget that we are dealing with human beings with human needs. Your in-person experience offers something that all these other channels cannot – real human connections. What does that mean to you and your customers? What is most valuable and important? Is connection something you should be aiming for with your in-person presence? What do your customers really need from you? What else can you offer to surprise and delight them?

The simple things
Being an attendee at an exhibition, event or conference can be exhausting. Lots to see and do and lots of walking about. Many people seek a little respite from their busy schedules in the form of a coffee and a chance to sit down and talk. Perhaps your space could offer that for your customers? Very often, people come for the coffee but stay for the content or discussion. Could that approach be right for you?
Achieving more with less environmental impact
Sustainability is a key factor in changing design solutions to event and exhibition presences, and we welcome it.
Too often the first thought is to build something. But perhaps it shouldn't be.
Perhaps we should be aiming to travel light, rather than moving large quantities of exhibition materials all over the world? Perhaps we can be a bit more creative in the ways we set the scene for an individual presence.
AV and furniture can pretty much always be hired locally. And rather than big, built structures, why not take a more scenic approach with your presence? Frames and fabrics, along with banners, can all be bespoke-printed to custom designs, and local is very often a viable solution. Lit well, these forms have as much impact as large solid structures and handled the right way, often look better.
If you want to be even more creative with your scene-setting, your props, plants and even trees can be hired locally. Most of these elements are not single use and can be returned after the show. If sourced locally, very few miles are involved.
If sourced from a reputable supplier, fabrics, banners and graphics can all be recycled. And if all of this is done in the right way, there is no compromise to your presence and experience. The chances are, it will be even better than before!
Hired AV is often a good alternative to built architecture. Large-scale LED offers a completely transformable surface that can live, breathe, and most importantly, evolve. You don't have to be stuck with the same branding, messages or imagery all the time.
If you have the content, you could have a large cinematic backdrop to your space. You can change your space, re-energise it, re-invent it. You can think of your presence more in terms of time rather than space and give your customers a reason to visit and then revisit because the experience on offer is different at different times.
AV surfaces (especially large ones) give you the opportunity to make the reason to visit clear and make it clear from afar! Your other channels can act as feeds to this, driving traffic to the place where things happen that cannot take place in the digital world.
We hope you enjoy this journey …
It is probably obvious that we find all of this change hugely exciting. It's what we deal with every day, and we love it. World events over the past two years have forced a pace of change in our industry that has been coming for a long time.
Change can be daunting, but it also opens up opportunities for us all to work differently and better. And it's already happening. If you need help with any of the areas we have discussed in these articles, please do not hesitate to get in touch. We absolutely love a challenge!
Enjoyed this article?
Download the full guide: How is the future of in-person events and exhibitions evolving?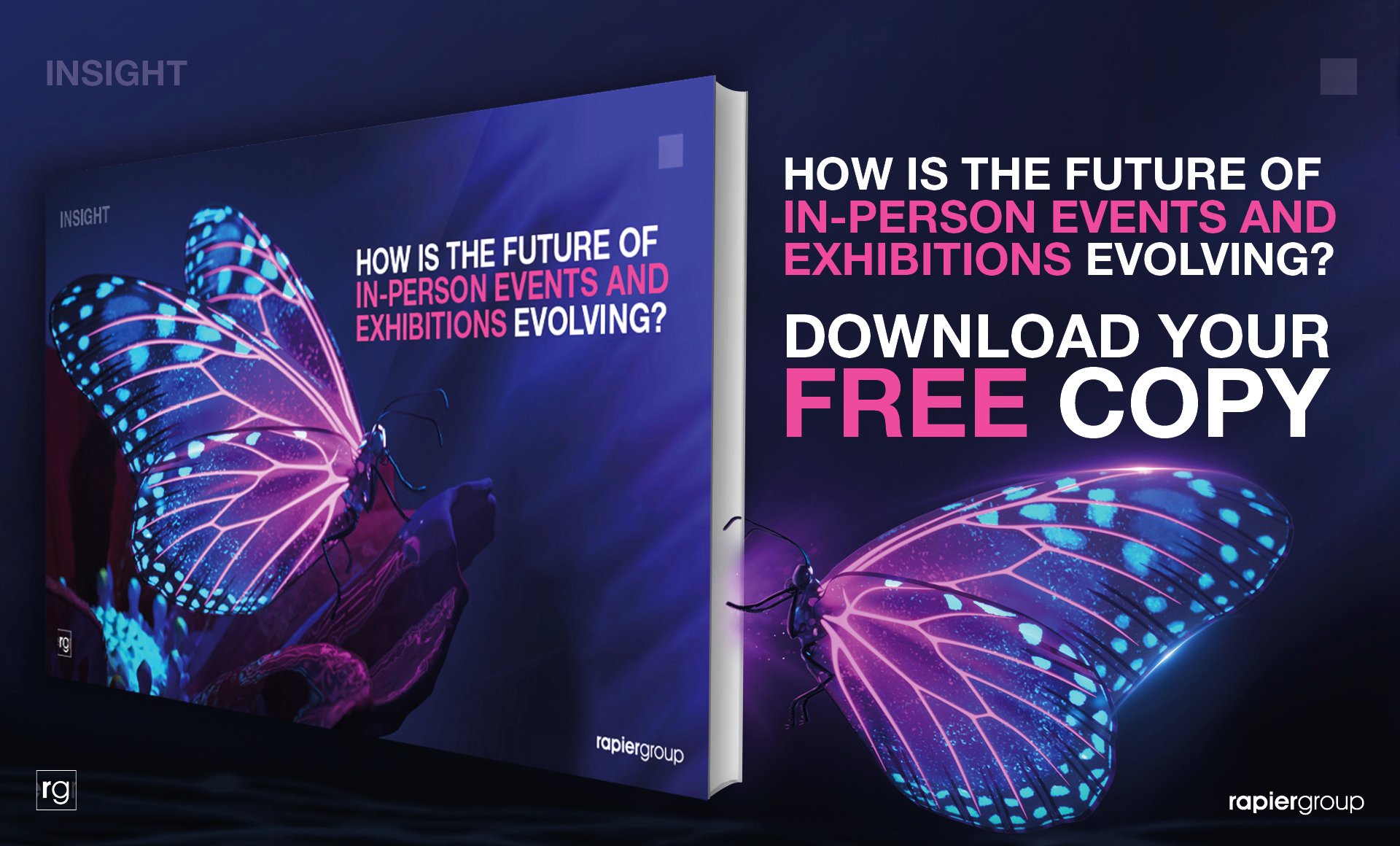 Subscribe and stay up to date
No spam, we promise! You will only
receive essential emails.