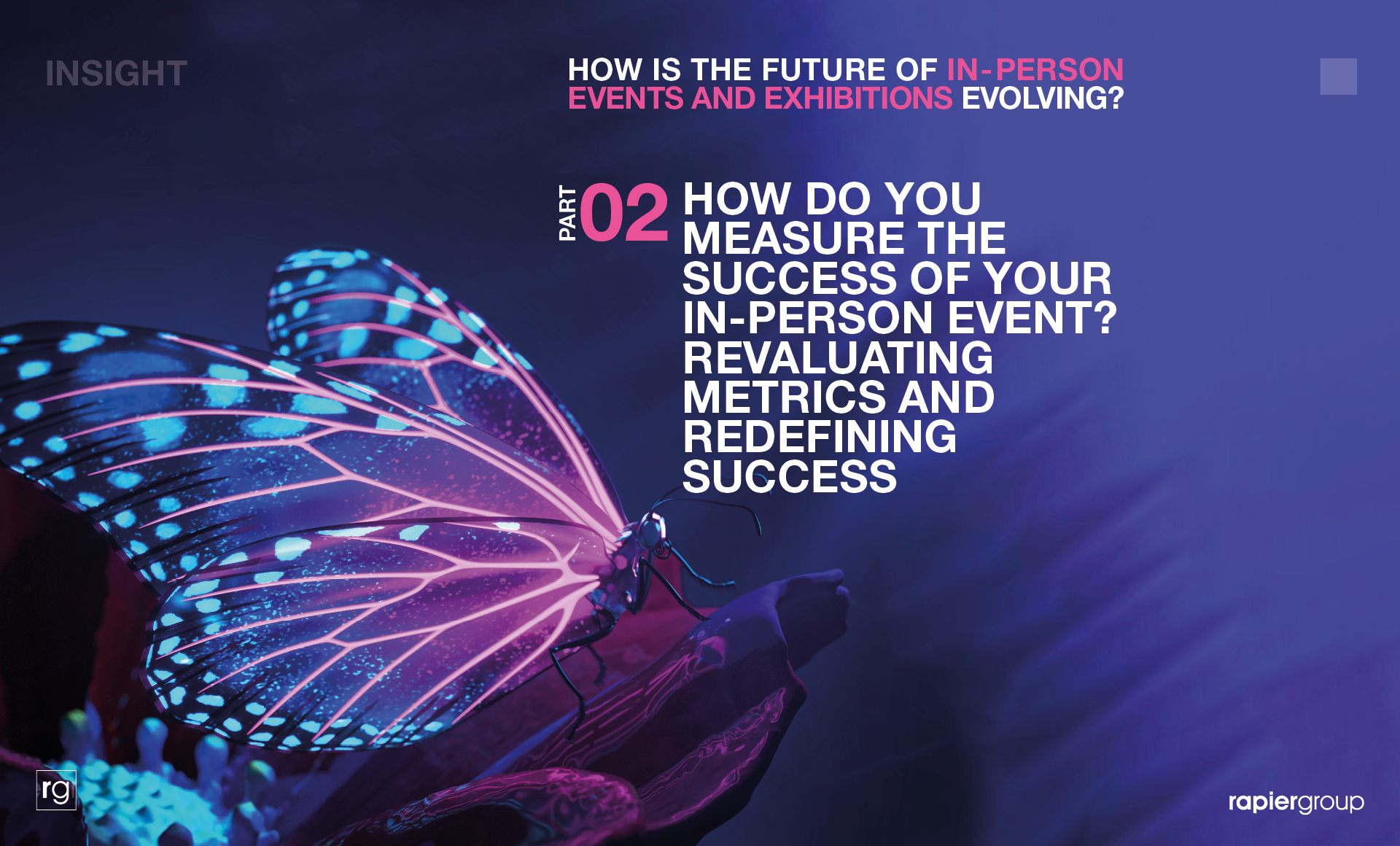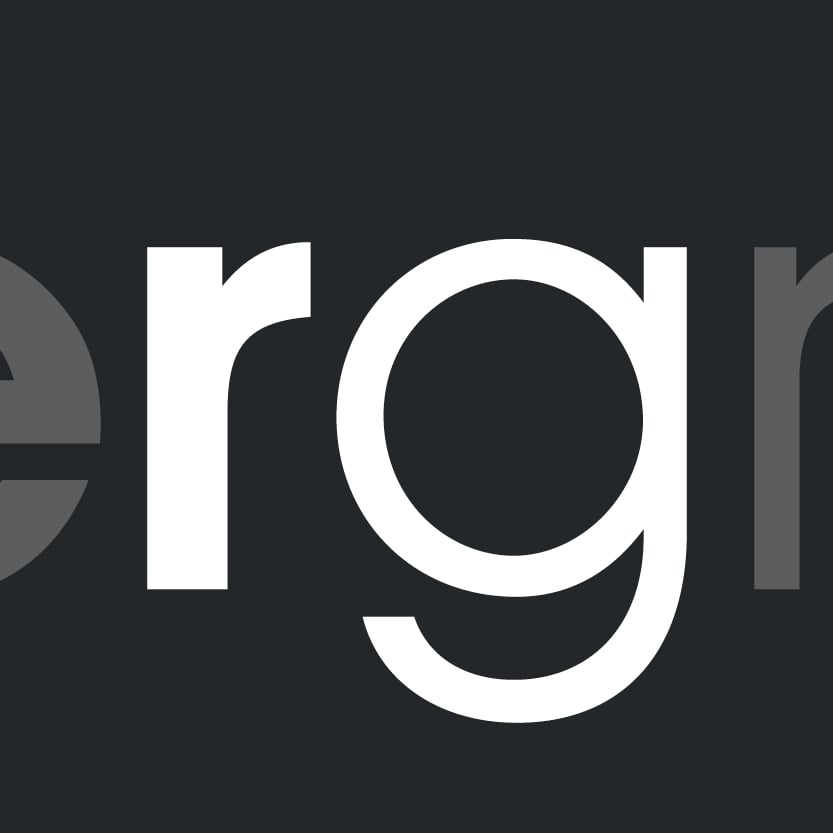 This blog post is Part 2 of a four part series - you can download the whole guide here
As far back as 10, or maybe even 15 years ago, everyone began talking about return on investment (ROI) for exhibits. Here at Rapiergroup, we devised a formula that took the total amount of spend on an exhibit, divided this sum by the number of leads taken during the show, and calculated direct sales, arriving at a percentage that demonstrated the ROI of an exhibit.
It seems that everyone is trying to find the magic formula that proves that exhibiting is worthwhile.
Let's fast forward to the present day, and ask ourselves if this kind of metric is still relevant? Is direct selling the purpose of your exhibit? The chances are that this is no longer the case and probably never has been. More often than not, sales do not take place on the exhibition floor. It's more likely that the exhibit is the basis for networking, discovery, meetings, creating and establishing relationships, building brand awareness, or offering experiences. If this is the case, those old ROI metrics really aren't relevant, and probably never have been. Isn't hindsight a wonderful thing!

So, if you put exhibits and events into the whole sales and marketing mix, where does the customer's decision to buy take place? We are now in a world where the following channels are also likely to be in that mix:
Website
Social
Retail
Peer review/customer reviews
Awards
Word of mouth
Product reviews
Brand awareness
Live events
Sales representatives
Customer experience
User experience
Advertising

How can you apply meaningful ROI KPIs to all of this?

Let's also consider the customers themselves within these ROI measurements. A simple example that most of us can relate to, is buying a new car.

Imagine that, in the UK, the majority of households (36.15 million) own one car, but perhaps only a small minority have the money to change their car at the moment. Out of the total, how many are currently nearing the end of their three-year finance agreement? More than 2.4 million cars were bought on finance in 2018. Then, consider how many households are actually interested in one particular brand – the number could then go down to, say, 100,000. Then out of these 100,000 households, how many are genuinely ready to commit to a new car? Perhaps 50,000? Out of these 50,000 households, how can you prove that putting a TV ad on at a specific time would be seen by any of these households, and that a specific number of them would make the decision to purchase the new product at that moment?

You can't.

In the car buying example, we went from 36 million households representing the relevant population, to 50,000 who are the target market, with a multitude of channels, each of which could strongly influence a decision to purchase.

All of these channels are brilliant and valuable in the omnichannel world we live in, but attempting to measure them individually using historical ROI standards is meaningless.

Let's take a current real-world example that supports this theory.

Ikea recently announced the opening of a new flagship store in the building previously occupied by Topshop, in Oxford Street, London. Why has a traditionally out-of-town flat
pack furniture retailer opened a store in a location where anything you buy will need to be carried home on the London Underground?! You won't be walking out with a double bed or wardrobe, so what is the point of this new store?

Peter Jelkeby, country retail manager and chief sustainability officer for Ikea UK and Ireland, said:
'Even though online shopping continues to accelerate at a rapid pace, our physical stores (large and small), will always be an essential part of the Ikea experience – as places for inspiration and expertise, community and engagement.

'Bringing Ikea to the heart of Oxford Street – one of the most innovative, dynamic and exciting retail destinations in the world – is a direct response to these societal shifts and an exciting step forward in our journey to becoming a more accessible Ikea.'


This is no longer a case of having a physical presence that is measured directly by the sales of products that leave these specific doors. This measurement of ROI is not relevant, because the physical space is about creating inspiration and a customer experience that offers a new, more accessible brand.

Instead of direct measurement, Ikea will no doubt be measuring online purchases that result in deliveries within a set radius of the location. They have effectively ripped up the rule book and reset the way they measure success. We like this. It is new, exciting, and has the potential to re-energise the central purpose of high street retail, which has been declining for many years in the face of online shopping.

Let's now take time to look at what we have learned over the last year. A recent virtual global congress delivered by Rapiergroup saw more than 3,000 attendees from 85 different countries experience four days of world-class global speakers.

2021 attendee numbers were down slightly from the 2019 physical event, but are overall attendee numbers the metric that we should be focusing on?

The 2021 Congress data showed:
49% attended the event for the first time
650 non-members signed up to mailing lists
9 million reach of congress content on social media during the event
47% of international delegates from low-resource countries compared to 37% in 2019
These learnings are now being analysed and incorporated into our user experience planning, to ensure that when in 2022 we transition to a blended event, we not only build on the traditional audience but also ensure the inclusivity of our new, engaged audience personas, to enhance and extend further the reach of the global event, and meet the needs of all stakeholders.
An exciting journey lies ahead of us.
Enjoyed this first part?
Download the full guide: How is the future of in-person events and exhibitions evolving?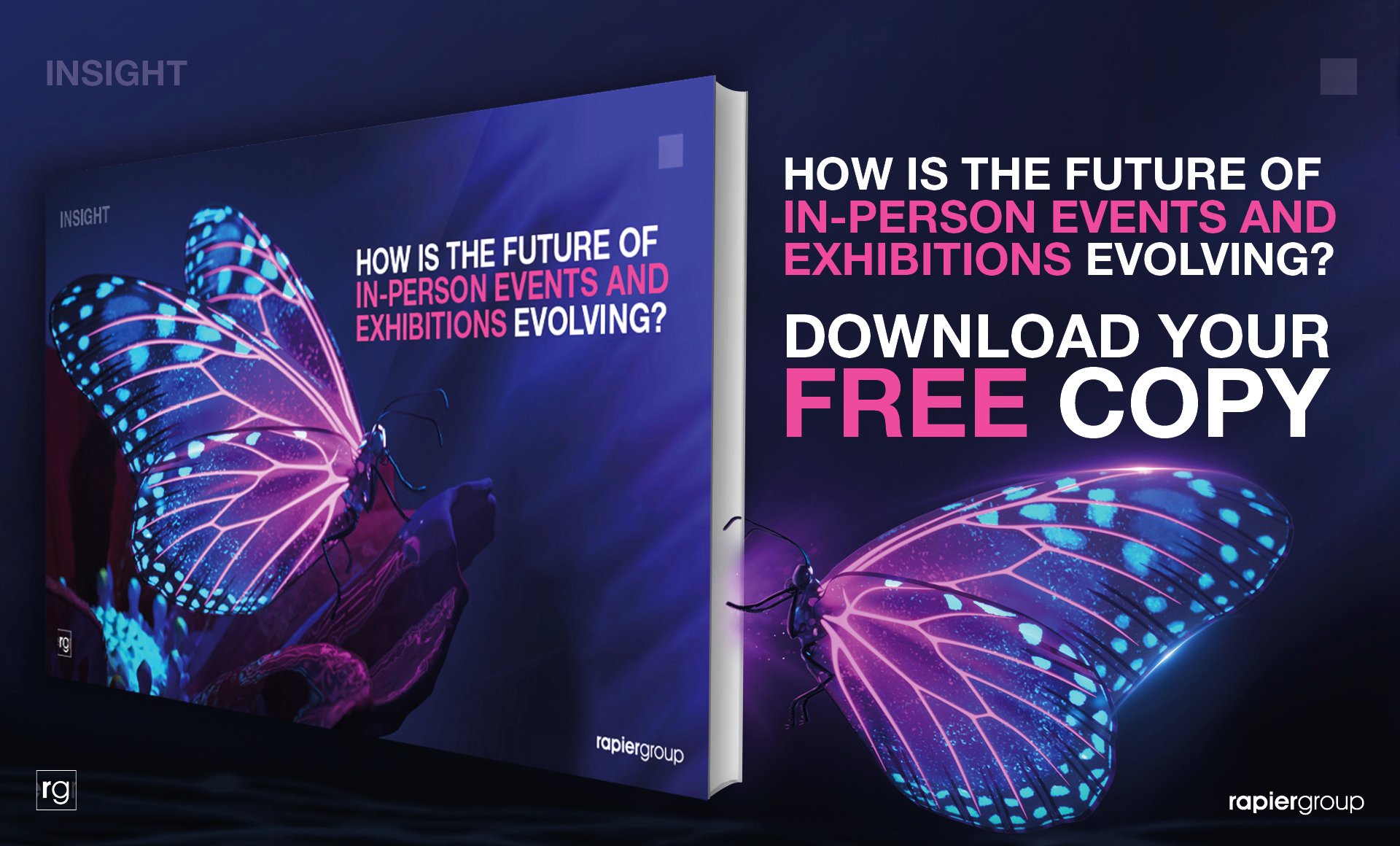 Subscribe and stay up to date
No spam, we promise! You will only
receive essential emails.