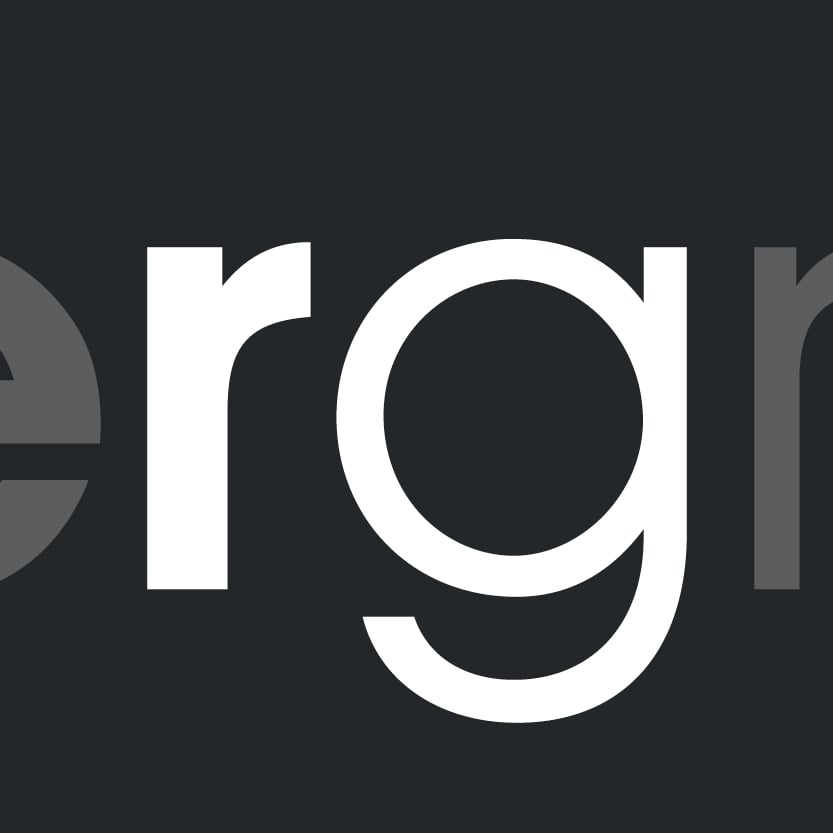 Once, Dubai was a sleepy fishing village between the Persian Gulf and the Gulf of Oman – for a while, after the turn of the twentieth century, it was a minor trading port and pearl fishing site. The discovery of oil – the offshore Fateh field – changed everything; the town ballooned almost overnight, drawing on the huge influx of petrodollars to become the Manhattan of the Middle East.
Dubai has the second largest oil reserve in the United Arab Emirates (4 billion barrels). Peak production came and went in 1991 – but the emirate, prepared for the inevitable, strove to reposition Dubai as a tourist destination with the launch of the Emirates airline in 1985.
Now the tiny emirate boasts the four tallest hotels in the world (with land at a premium, the only way to grow was up). In any given week there'll be a double handful of celebrities in town, drawn to attractions like the luxury Cavalli Club or the unique Dolphin Bay. It's also a trade gateway to the UAE and the wider Middle East – there are no taxes on personal income or capital gains, there's a flat rate tax of 5% on all imports and exports, and English is widely spoken as a second language. Only Abu Dhabi seriously rivals Dubai as a site for international business and events in the UAE.
All in all, Dubai has huge potential for corporate events – but international events can be a minefield of cultural misunderstandings and practical problems. Here's what we've learned to watch out for when planning and running events in the UAE.
Vital statistics
Population: 2,562,219
Event venues: 66, including the Dubai World Trade Centre convention centre
Sleeping rooms within 1 mile of convention centres: 5,500
Airports: Dubai International Airport (DXB) (50 AED [around £10] taxi fare to city centre); Dubai World Central – Al Maktoum International Airport (DWC) (86 AED [around £18] taxi fare to city centre).
Restaurants: 187
Country Code: 971
Currency: UAE Dirham; credit cards and travellers' cheques are widely accepted
Standard Tipping Practice: 10-15%
Electricity: 230V / 50Hz – mixed standard European, British and Indian plugs
Official Languages: Arabic, English
Time Zone: Arabian Time (AT)
Planning
Begin planning well in advance. Dubai is a popular destination for tourists and business travellers – it's not unknown for hotels and flights to be locked down.
It's worth considering the tourist scene though – why bring people all the way to Dubai and not make the most of the location?
The historical neighbourhood of Al Fahidi offers a glimpse of Dubai before the oil boom, while a traditional dhow dinner cruise can break up a long event and allow crucial unwinding/networking time.
Alternatively, you may want to choose a desert resort such as Al Maha or Bab Al Shams. Outside the city proper, these venues offer something a little more exotic, with safari trips taking the place of the cruise.
Finally, consider liaising with an organisation like The Sheikh Mohammed Centre for Cultural Understanding for an orientation session and an insight into specific items on your programme.
Logistics
Wherever you're hosting, think about the seasons, for two reasons. Firstly, Dubai is hot during the summer. Sustained periods of 45 degree heat and 90% humidity are not unknown. Winter in the UAE still means average temperatures of 19 degrees Celsius – but that's a far more reasonable temperature for a business event.
Secondly, Dubai's hotels and airlines use dynamic rather than seasonal pricing. They have to – the dates of Islamic holidays are based on local sightings of the moon, rather than having the same date every year. Some holidays are two or three days in length; some are not confirmed until a handful of days before they begin.
We recommend avoiding late November and early December, when two fixed-date secular holidays – Commemoration Day and UAE National Day – occur almost back to back – it's like scheduling an event for the Easter weekend. Venue staff will be taking these days off. September is likely to see Islamic New Year and the three-day Eid Al Adha fall nearby – same problem.
It's also worth avoiding Ramadan – many restaurants and attractions will close altogether during the day while the fast is on, and it's illegal to eat, drink or smoke in public spaces during daylight (on pain of a 2000 AED fine or a month in jail). Not ideal conditions for attendees who aren't there to fast.
There's also pressure from major secular events. The Dubai Shopping Festival and Dubai Marathon take place in January or February. Golf, tennis and jazz take over in February and March. There's the UAE Desert Challenge desert rally, Art Dubai and the world's richest horse race, the Dubai World Cup, The Bride Show and the Festival of Taste at Dubai Media City at different points through the year.
Skipping the summer, we find the Motexha Textile Show in October (the largest textile sector event in the Middle East), with the Dubai Rugby Sevens and Dubai International Film Festival in November or December every year.
It looks like the calendar's locked down – which isn't true, of course, but it's worth finding out exactly when and where these events are running each year, and working around them when making your own plans.
Culture
Dubai – and the UAE as a whole – is devoutly Muslim and adheres strictly to Sharia law.
Avoid noisy activities during prayer times (which shift slightly every day) – and be aware that services will be disrupted while personnel pray.
Dress modestly (covering the shoulders, knees and neckline) – and be careful with enthusiastic greetings. While public displays of affection are common in the West, they are not in keeping with the values of the United Arab Emirates.
Consume alcohol only in licensed facilities like restaurants, resorts and hotels, and drink in moderation: being drunk in public is an illegal and punishable offence in Dubai. This is no light matter – weeks of imprisonment before a hearing are not unheard of, and years in prison or more severe sentences are common even for visitors.
Put a male name on your applications and communications when dealing with businesses in Dubai. Advise your female staff and attendees on the specific conventions about where women can sit in taxis (in the back, unless the driver is a woman) and how queues work (women can often queue jump).
Western sensibilities may bristle at these inequalities, but they're part of a culture which also prizes hospitality, courtesy and public order, and has provided incredible service to visitors of all genders for decades.
Food and Drink
Emirati cuisine is a fusion of several local traditions. Lamb, beef, goat, fish and rice are staples; hummus, vine leaves and falafel supplement. Dates and luqaimat (crispy deep fried dumplings with syrup) serve for sweets.
You won't find pork on the menu outside Western enclaves – which means hotels may offer it, but convention centres and other venues may not – and you won't find alcohol outside hotel restaurants or bars. Non-alcoholic options include ayran (a cold, salty yoghurt drink) and strong black coffee.
Dubai's largest convention venue, the Dubai World Trade Centre, boasts a catering team of 148 chefs who can serve up to 15,000 meals per sitting. Most hotels have catering services who'll supply events held elsewhere (the Hyatt, Radisson and Ritz Carlton all offer this as an option). Alternatively, Dish caters for events with up to 700 attendees – for smaller events of up to 200, the UAE branch of Shakespeare & Co. will arrange everything from furniture to floristry.
If you're looking for another cuisine option, you can find it somewhere in Dubai. A handful of Western and Far Eastern celebrity chef brands have branches in the UAE, while Indian, Pakistani and Persian restaurants can be found in several districts. There's even pub grub on hand in The Irish Village, and traditional British catering for events can be had from Smiths Catering.
Travel
The UAE is the second largest automotive market in the world. Why are we mentioning this? Because if there's anywhere in the world where hiring a Bentley or Bugatti for your VIP attendees is justified, it's Dubai.
Taxis are available day or night, but some upmarket hotels – especially on the Palm – aren't graced by much passing traffic, so hail and ride is not always an option. The Dubai taxi service is an official government agency with a standard number – 042080808 – which should definitely be in your welcome pack for attendees.
The Dubai Metro runs between major shopping locations – the Mall of the Emirates and Ibin Batu Mall – and also takes in Dubai Marina and the Palm Jumeirah, substituting for taxi services in these areas. It doesn't take cash, so attendees will need a NoI card, another potential freebie for the welcome pack. The card is also good for bus, tram and taxi fares, as well as changes to the Palm Jumeirah monorail.
Boats are another option; the abra (or, for larger parties, the dhow) provide access to the Creek and Marina, and ferries run three times a day from the Marina to Business Bay.
Or, if you really want to show off, why not have your keynote speaker arrive by Uber helicopter?
Dubai has unique potential for corporate events. Its position as the gateway to the UAE and the Middle Eastern market combines with its pre-petrol boom heritage and dramatic investment in travel, tourism and trade.
For the unwary Westerner, though, it's an opportunity to offend the generally-courteous Emirati hosts, or fall foul of strict Islamic law.
Become familiar with the cultural differences, brief your staff and attendees, and emphasise that there's a time and a place for every behaviour. Planning is everything. Let's start on your event today.
Subscribe and stay up to date
No spam, we promise! You will only
receive essential emails.