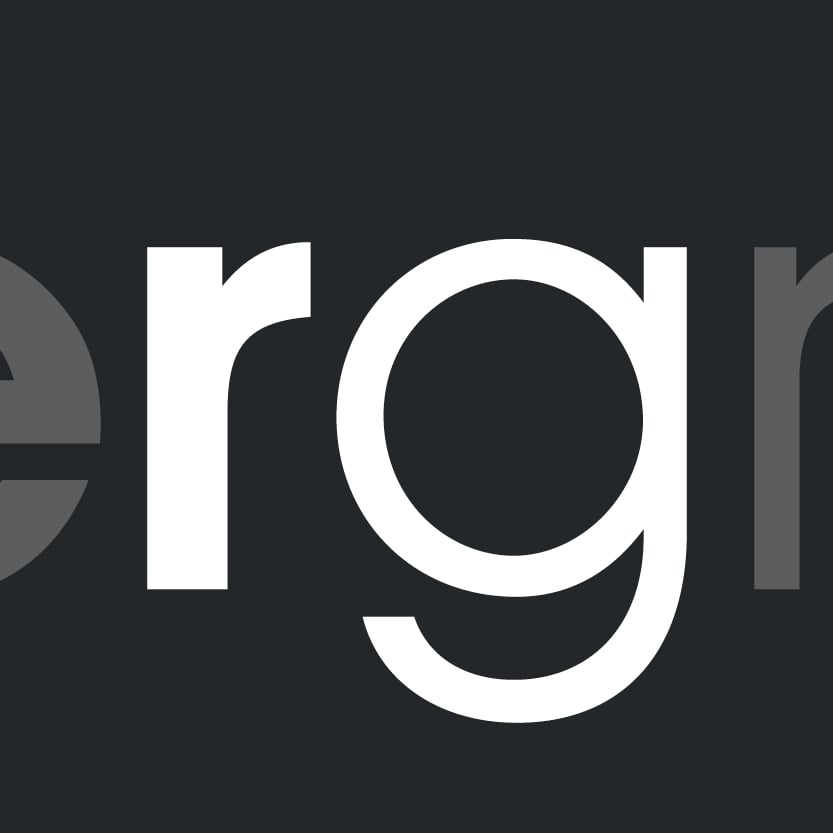 Major cities like Dubai, London, and Paris are inundated with events all year round, and for good reason: they have plenty of venues, the infrastructure to handle large-scale expos with ease, and the wow factor that major cities generally have.
But for delegates who attend multiple events each year, heading to the same destinations time and time again can become repetitive.
While these larger cities are certainly set up for events, there are smaller, less obvious destinations that are also up to the task and can make for fantastic alternatives. Here are 10 of our favourites.
Seville, Spain.
Hotels: 102
Total Sleeping Rooms: 9,998
Event Venues: 50
The Andalucian city of Seville – Spain's fourth largest city – dates back to Roman times when the River Guadalquivir made for great trade routes. Today, Seville Airport serves the city with direct flights from most major European cities including Amsterdam, London, and Paris plus further afield, making for easy stopovers from further afield.
The largest venue is the Seville Conference and Exhibition Centre, which can house over 1,000 delegates in its largest auditorium, although event organisers are not short of options. The Museo del Baile Flamenco, which showcases Spain's most famous musical genre, has eight function rooms, while the gorgeous Renaissance building of Casa de Pilatos has 10 function spaces for up to 700 delegates.
Tourist attractions in the city include The Museum of Fine Arts of Seville which dates back to 1248 and the stunning Centro Andaluz de Arte Contemporaneo, an historic former monastery that features contemporary artwork.
Gothenburg, Sweden.
Hotels: 52
Total Sleeping Rooms: 7,735
Event Venues: 11
Situated on Sweden's west coast, Gothenburg offers a plethora of cultural events, including opera and ballet, and hosts a yearly international film festival. Gothenburg-Landvetter Airport is highly accessible, offering direct flights from major layover cities including Amsterdam, Dusseldorf, London, and Paris.
Gothenburg is home to the Swedish Exhibition and Congress Center, Sweden's largest convention centre which celebrates its centenary in 2018, with 50 meeting rooms, nine exhibition halls, seven restaurants and the 704-room Gothia Towers Hotel.
Extra-curricular activities include lobster fishing in the warm summer months and the indoor Liseberg amusement park during the winter.
Aarhus, Denmark.
Hotels: 17
Total Sleeping Rooms: 1,744
Event Venues: 1
The city of Aarhus, Denmark's youngest city per capita, offers a buoyant nightlife as well as an abundance of top-class restaurants and cultural institutions. It's a little harder to reach than other major cities, but Aarhus Airport and Billund Airport provides regular flights to Copenhagen, Oslo, London, and Stockholm.
The city is home to the Scandinavian Congress Centre, a sleek Friis & Moltke-designed building, which is the largest conference venue in Denmark and can hold up to 2,400 delegates.
Away from events, Aarhus attractions include the Den Gamle By living history and open-air museum, the Natural History Museum, which features an Ice Age exhibition, and the Randers Regnskov Tropical Zoo which is home to everything from tiny leaf-cutter ants to jaguars.
Lyon, France.
Hotels: 208
Total Sleeping Rooms: 14,310.
Event Venues: 22
The UNESCO World Heritage city of Lyon, situated at the junction of the Saone and Rhone rivers, is home to events such as the yearly Lumière Festival, which shows over 150 films in 60 venues to 152,000 spectators. The city is served by Lyon-Saint Exupery Airport and is accessible by TGV which connects to all major French cities.
The architecturally impressive Lyon Convention Centre sits alongside several large hotels, restaurants, and shops, and houses a 3,000-seat amphitheatre, and the Eurexpo exhibition park offers over a million square feet of indoor and more than half a million square feet of outdoor exhibition space.
Two areas of wine country border Lyon's Renaissance architecture and cobblestone streets: the Cotes du Rhone to the south and the Beaujolais region to the north, meaning you'll never be short of a good bottle for thirsty delegates.
Bristol, UK.
Hotels: 62
Total Sleeping Rooms: 4,380
Event Venues: 165
Bristol, the largest city in the South-West of England and gateway to the world-renowned beaches of Devon and Cornwall, is fast becoming a hub of tech innovation. It has a thriving aerospace community and, with a famous background of industrialism, Bristol's venues are unique and steeped in history. The city is serviced by Bristol International Airport and London is just two hours away by train.
Brunel's SS Great Britain offers conference facilities for up to 250 delegates, and the Passenger Shed – also built by Brunel – is one of the city's biggest event spaces with room for 800. The Watershed in the city's Harbourside area has three function rooms for up to 120 persons and three cinemas with up to 200 seats.
Munich, Germany.
Hotels: 294
Total Sleeping Rooms: 28,469
Event Venues: 143
Munich is the capital of Bavaria and home to the world-famous Hofbrauhaus am Platzl drinking hall where thousands of inebriated revellers from across the globe celebrate Oktoberfest every year. More than 80 airlines service the city via Munich Airport, and the city's central square is home to several unique event venues.
For event organisers, the options are many. The Ratstrinkstube, the old city councillor's tavern, is in the Old Town and is perfect for small events, The Rathaus Galerie Kunsthalle, former ticket hall of the neo-Gothic Munich Town Hall, houses a 245-square-foot exhibition space, while the Gasteig München on the River Isar has concert space for up to 2,400 people.
Antwerp, Belgium.
Hotels: 51
Total Sleeping Rooms: 4,247
Event Venues: 23
Famed for its diamond trade and renowned baroque artist Peter Paul Rubens (be sure to check out the walking tour of his work), the vibrant city of Antwerp's medieval architecture, museums and breweries are sure to inspire event goers. Antwerp International Airport links the city to London, Hamburg, Geneva, Berlin, Milan, and Barcelona, and Brussels International Airport is just a 34-minute train ride away.
The Flanders Meeting & Convention Center Antwerp, situated inside the city zoo and offering after-dark garden parties amongst the creatures, opened in 2016 and can host up to 2,000 people. Stadhuis Antwerpen, the grandest building in the city which sits on Grote Markt, has space for 120 delegates. The city's aquarium, Aquatopia, has room for up to 80 persons and is home to 10,000 species of fish.
Victoria, British Columbia, Canada.
Hotels: 54
Total Sleeping Rooms: 2,176
Event Venues: 31
Moving further afield, Victoria, located on Vancouver Island's southern tip, is an architecturally stunning, historically rich city. Known as 'The Garden City' and serviced by Victoria International Airport, Victoria is a popular tourist destination and a thriving hub for technology companies.
Many of the city's conference facilities and hotels overlook the beautiful Inner Harbour. The Victoria Conference Centre is large enough to host 2,000 delegates and offers remarkable value for money compared with more popular host cities in North America.
Adelaide, Australia.
Hotels: 105
Total Sleeping Rooms: 6,755
Event Venues: 31
Nestled between the banks of the River Torrens and the Mount Lofty Ranges, Adelaide's renowned museums, laneway bars, and historic port offer lots for event planners to consider. Australia is already known for its fantastic value and Adelaide's food, accommodation and transport costs are even lower than those of Sydney and Melbourne. It's also easy to access: Adelaide Airport is home to Australia's most advanced airport terminal, and a transfer to the city takes just 15 minutes.
Surrounded by beautiful parkland and located in the stunning Riverside Precinct, The Adelaide Convention Centre can accommodate up to 6,500 guests. Nearby, the Adelaide Entertainment Centre can host up to 8,000 guests, with stunning conference rooms and a state-of-the-art theatre.
Beyond events, Adelaide is known as 'The Festival City', and hosts The Adelaide Festival, featuring theatre, comedy, dance, circus, spoken word, film and visual arts, and The Adelaide Film Festival held in mid-October.
Cotai Strip, Macau.
Hotels: 48
Total Sleeping Rooms: 1,920
Event Venues: 8
The Cotai Strip is Macau is Asia's answer to Las Vegas: a thrilling, vibrant playground for grown-ups. Luxury and grandeur abound in the many high-class hotels, restaurants and casinos.
The island is accessible from Macau International Airport and Hong Kong, which can be reached in just 55 minutes via high-speed ferry.
The largest convention venue is the 3,000-room Venetian – the sixth-largest building in the world – which houses the Cotai Strip Exposition & Convention Center, the 15,000-seat Cotai Arena, and the 1,800-seat Zaia Coliseum.
Giving event delegates somewhere new to explore is sure to pique their interest. With so many options on offer beyond the obvious, where will you choose to host your next event?
Subscribe and stay up to date
No spam, we promise! You will only
receive essential emails.